Martinez Regional Shoreline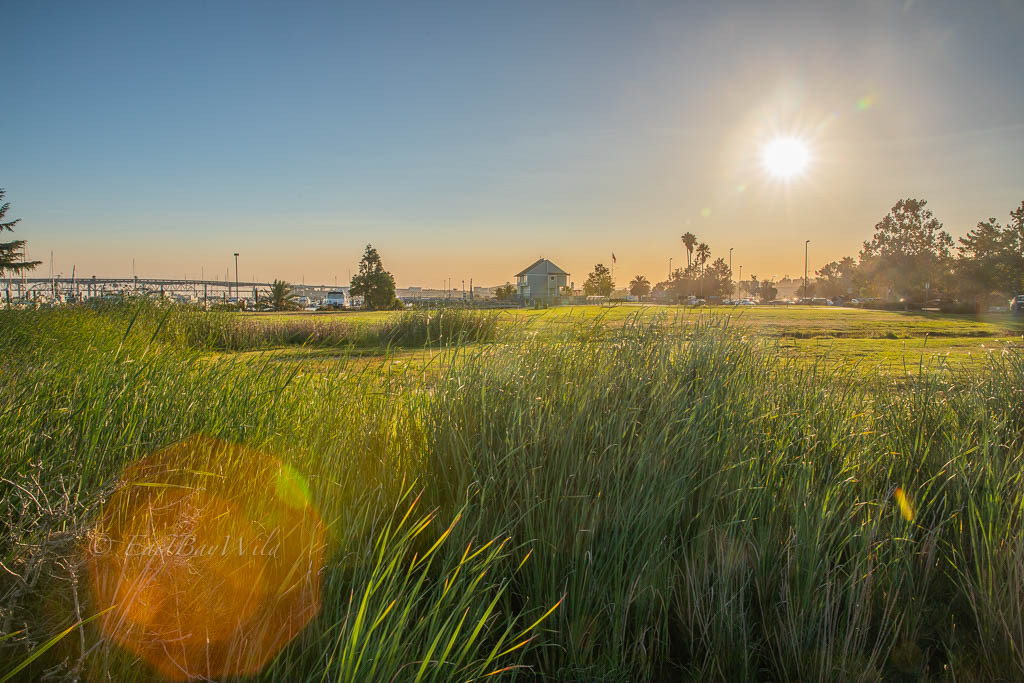 The Martinez Regional Shoreline offers a historic stroll along a waterfront. Relax afterwards at a restaurant nestled in the nearby downtown.
Side note: The photos presented here were taken on Sept 26, 2020.
Essential Info
Hours: 8am-Varies (check website)
Difficulty: Easy
Time: 1hr
Distance: 1.5mi in and out
Dogs: OK
Map: ebrp map
Address: Ferry Street, Martinez, CA
Getting There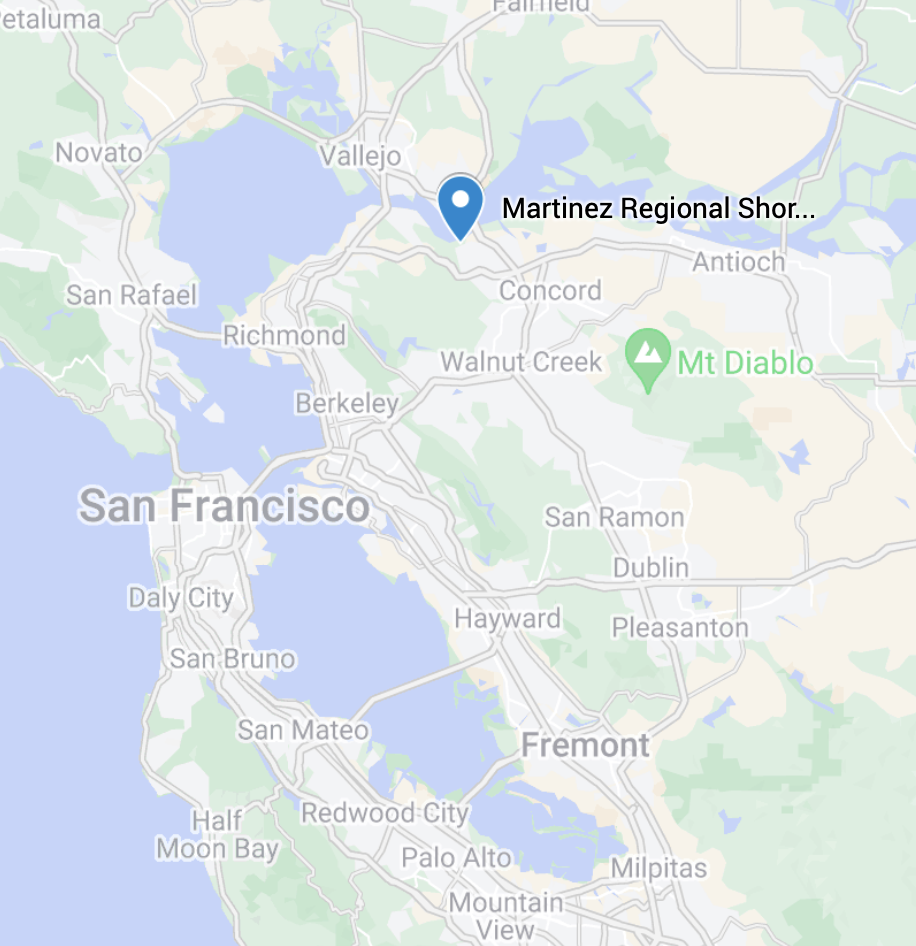 Martinez is located on the south side approach to the Benicia-Martinez Bridge.
Using 680N, exit at Marina Vista Ave and head west to downtown Martinez.
The Hike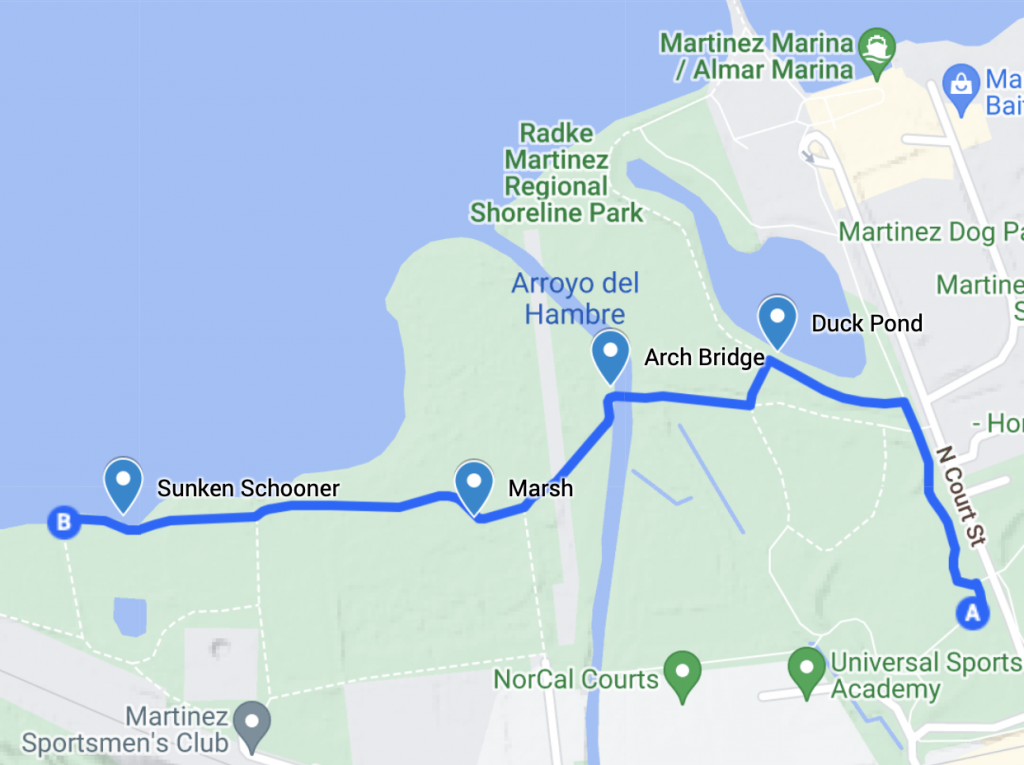 The Duck Pond
Beginning from the bocce ball parking lot, travel north towards the water and turn left at the duck pond trail. A well named feature, the pond attracts various water fowl that stop to take a rest.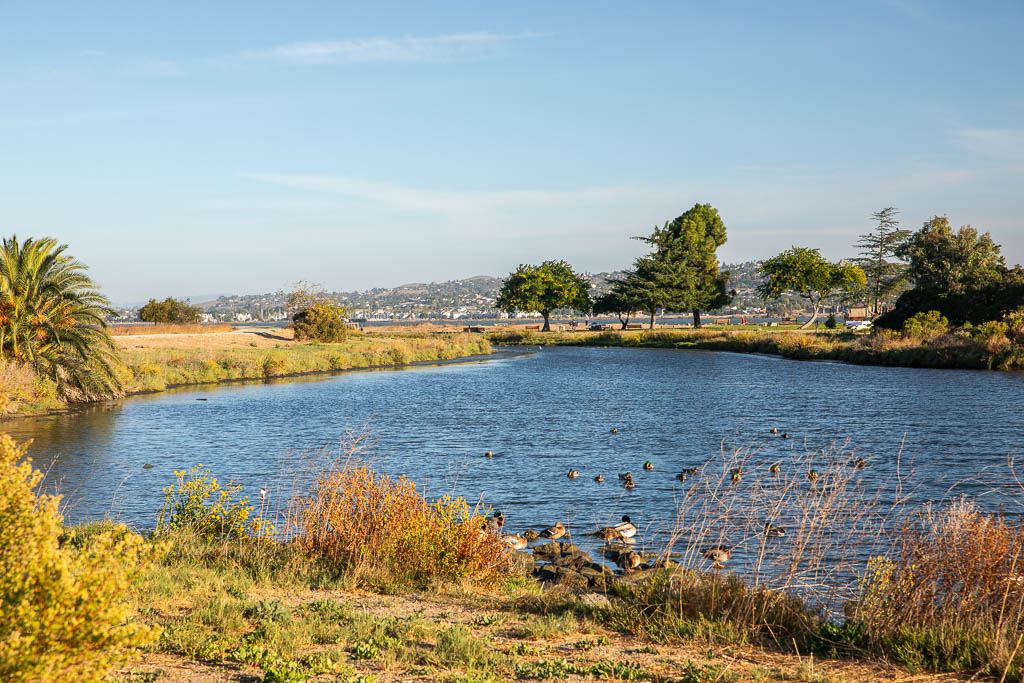 The Arch Bridge
Veering left to the Kildeer and then Pickleweed trail, climb the Arch Bridge which crosses the Alhambra Creek, once the water source for the Alhambra Bottled Water Company.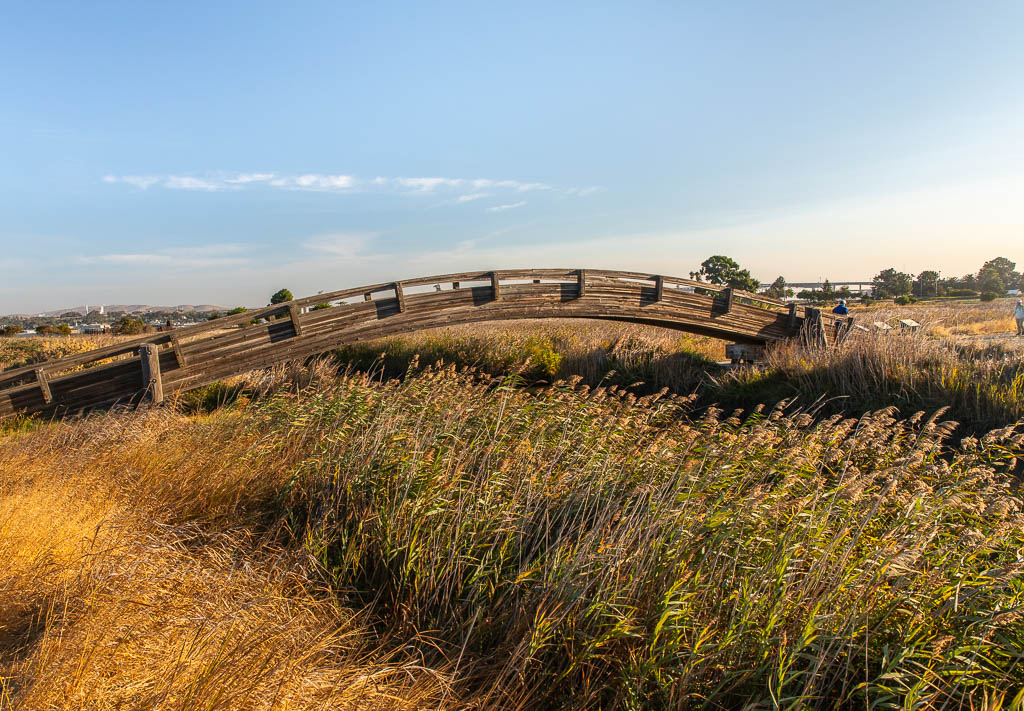 Marsh
Just beyond the bridge, a marsh fed by a mix of salty bay and fresh water creek, provides a thriving ecosystem for animals to live.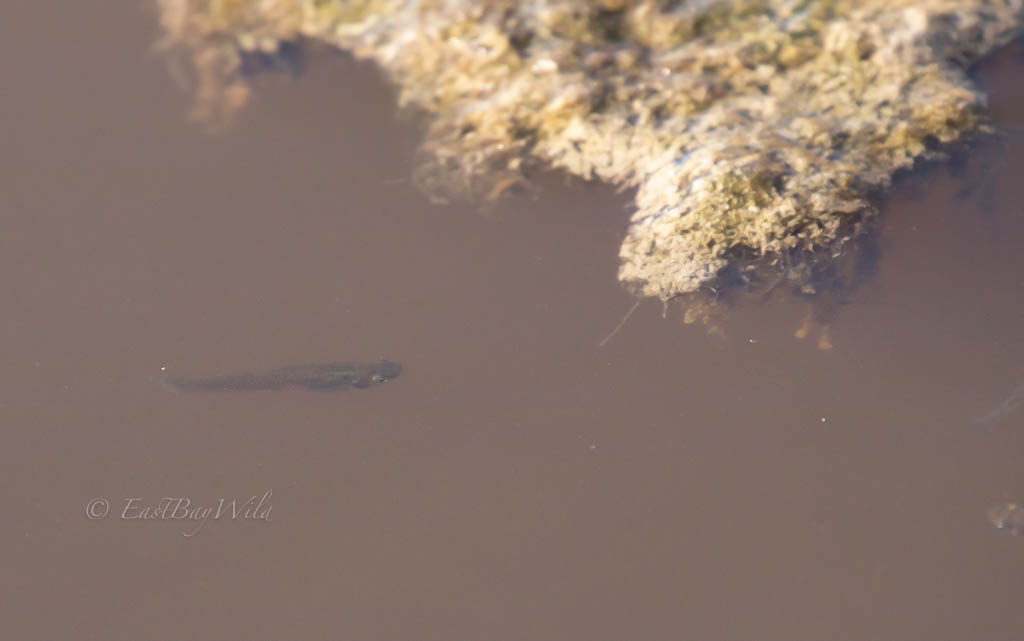 The Schooner
Only a hull of it's former self, it's hard to imagine the 250ft schooner once sailed across the Pacific, delivering lumber to places like China, India and Australia. In its last days, it was used as a tidal break during the construction of the Carquinez Bridge (just off of Crockett), and then beached on the mudflats where it now sits. A fire burned it into its final shape, preserving only those pieces that were submerged in the water.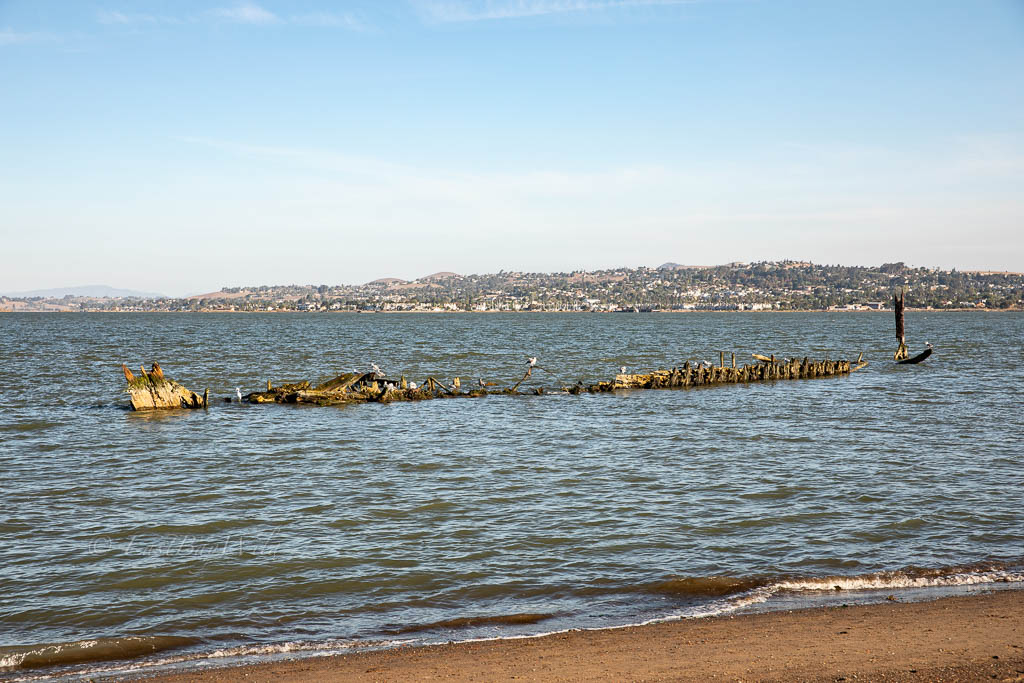 The Carquinez Strait
A stretch of the SF Bay delta that connects Suisun Bay with San Pablo Bay, it supports various wildlife as well as water activities.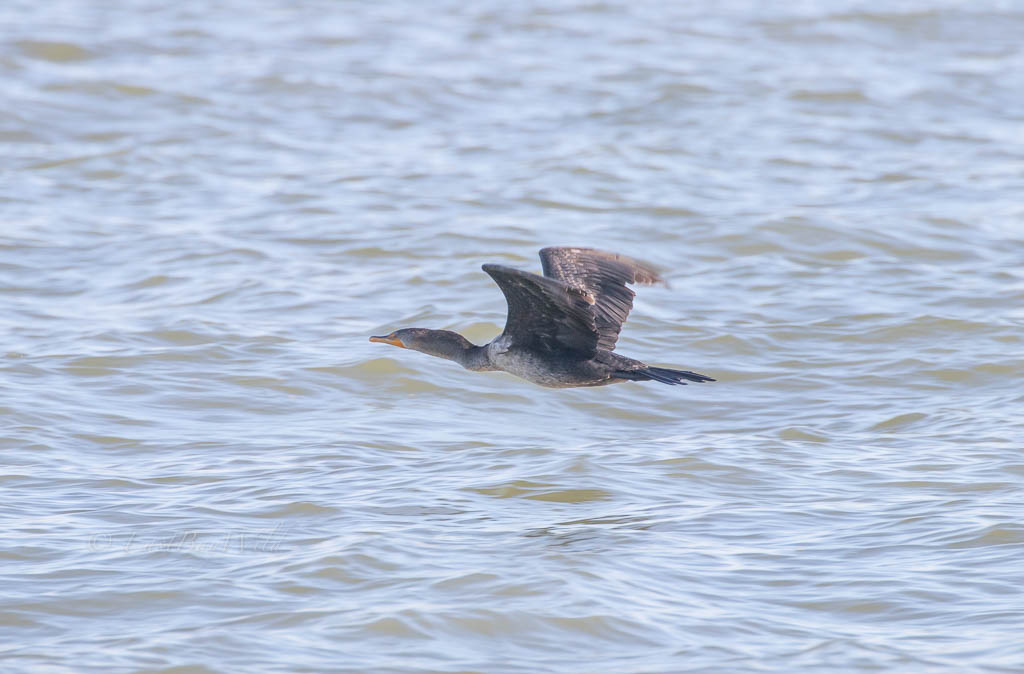 Related and Nearby