Mission Peak – From Ohlone College
Total distance:
7.31 mi
Total climbing:
2844 ft
Spring is quickly approaching, marking one of the best times to visit Mission Peak. At an elevation of 2516ft, its far from the tallest peak in the area behind Rose Peak (4816ft) or Mt Diablo (4856ft), but is also far more accessible. Our trip here brought us out on a foggy day which gave us a nice dreamy view of the surrounding valley.
Mission Peak Essential Info
Length: 7 mi
Time: 3 hours
Difficulty: Moderate
Website: East Bay Parks Website
Parking fee at Ohlone (EBParks members still need to pay): $4
Hours From Ohlone:  6am – 10pm
Hours From Stanford Ave:
Dec 23 – Mar 31: 6:30am – 8:00pm
Apr 1 – Dec 22: 6:30am – 9:00pm
Dogs and Bikes OK.
1 liter of water per person advised! Summer noon hikes up are ill advised due to lack of cover from the sun for most of the trail.
Getting There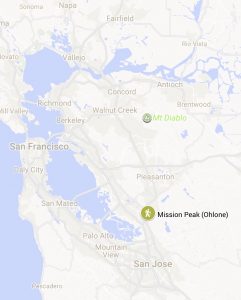 Ohlone college is located near the northern Mission Blvd exit off of I-680. From either direction on 680, take the Mission Blvd/238 exit. Proceed east onto Mission Blvd (If coming from the South Bay, veer right if from the North, veer left). Turn left into Ohlone College at Pine street. Continue onto Aquatic way (Pine st veers right) and park in the parking structure on your left. Remember to pay the parking fee!
The Trail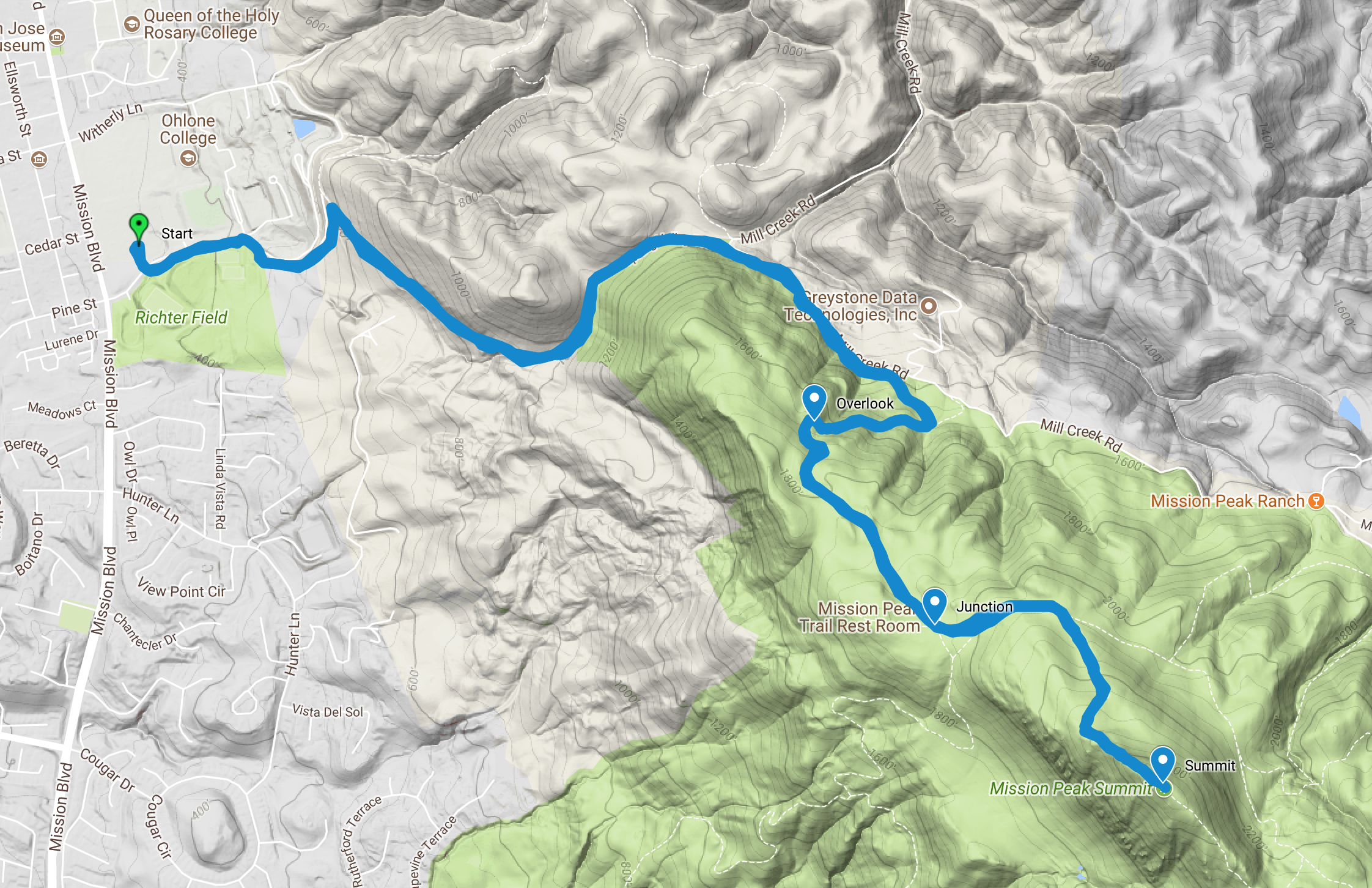 The trail begins just off of Pine St. If you've parked in the structure, it's located just across the roadway. If you've parked elsewhere on the Ohlone campus, you'll need to walk over to Pine St and take it up towards the parking structure and the aquatic center.
Checkpoint: Overlook
After a few twists and turns up a steady incline take a quick breather and take in your first views of the Sunol Valley and Mt. Diablo.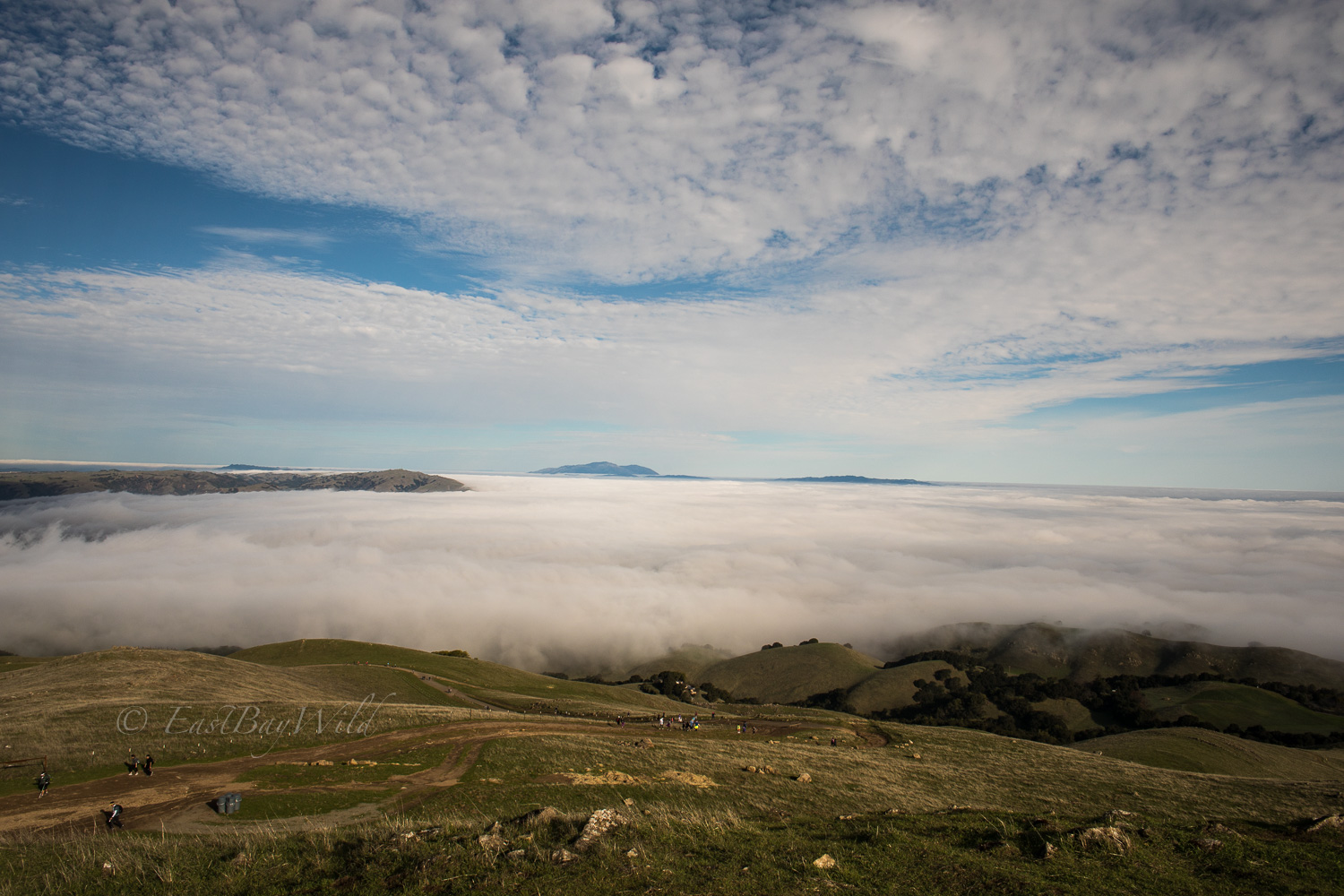 Checkpoint: Junction
As the trail nears the summit, it joins with trails coming from the Stanford Ave. staging area. With a bathroom and picnic table, it's a good rest stop before tackling the final ascent.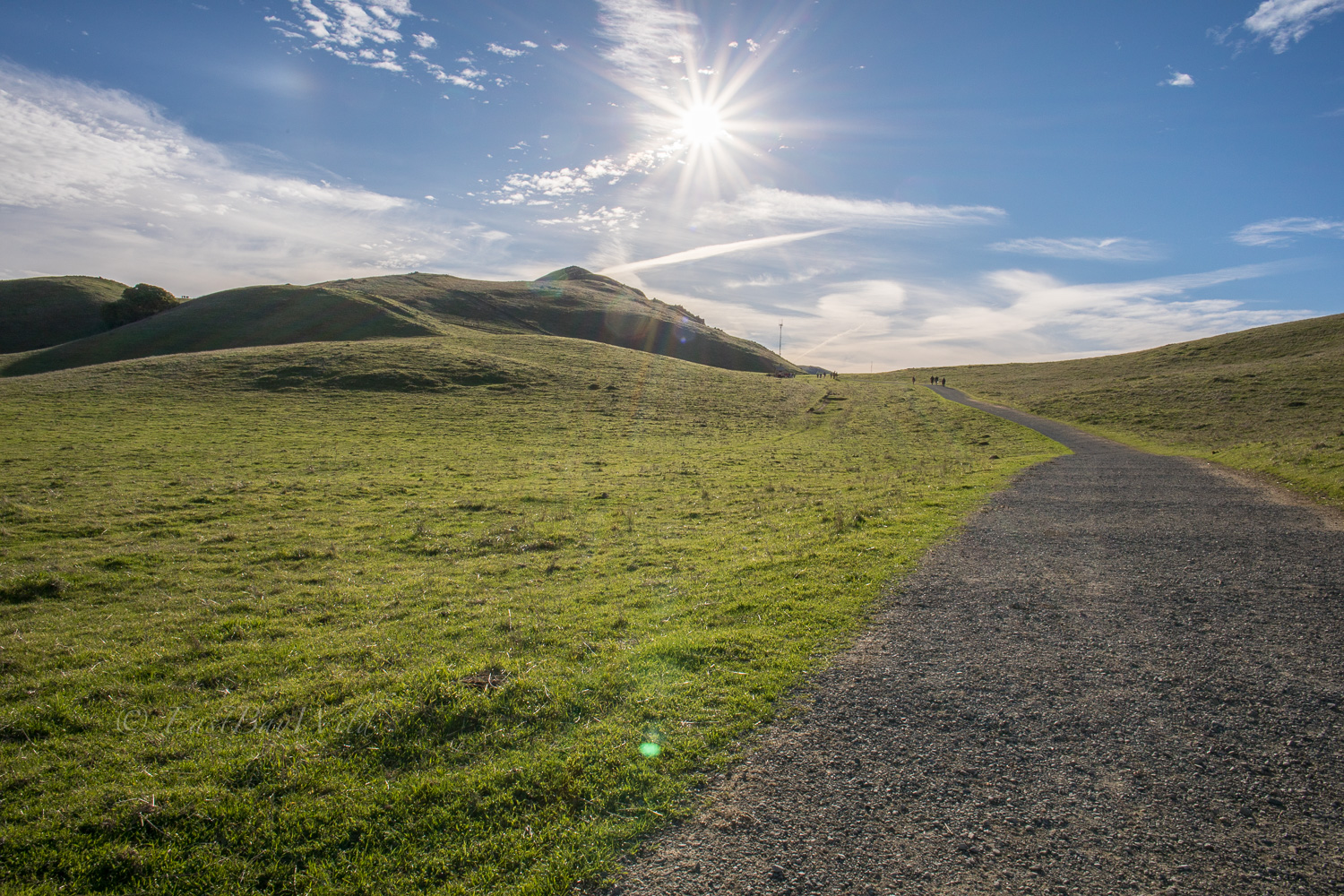 Checkpoint: Summit
The most challenging section of the trail is scaling the summit with it's craggy boulders and uneven rocks. Take your time and use your hands to help maintain balance.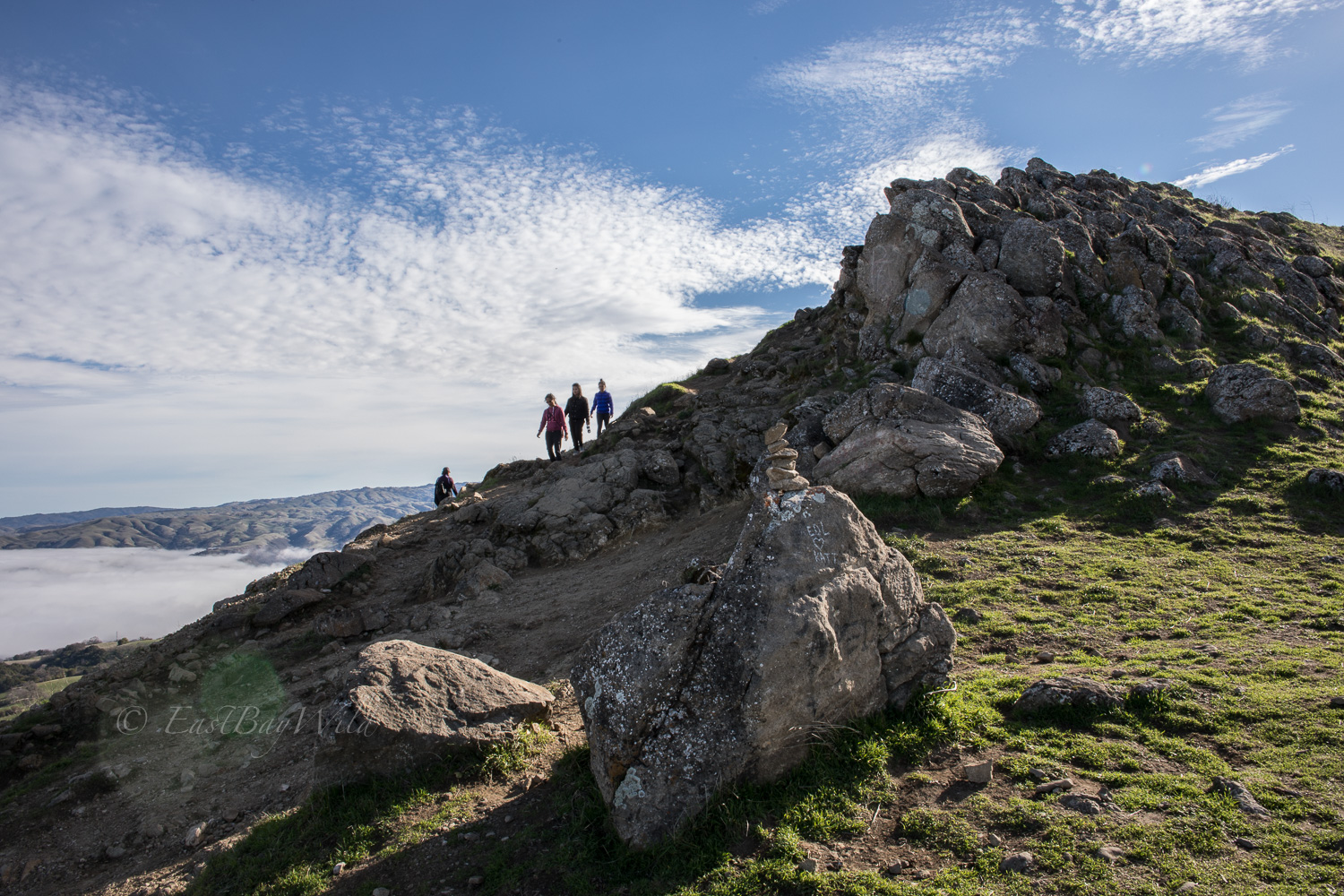 With views all around and the iconic sight tube post, the summit is a great reward for those who make it up! Once a post for exploring other features of the Bay Area via sight tubes, the "Peeker Pole" has been turned into a famous selfie icon.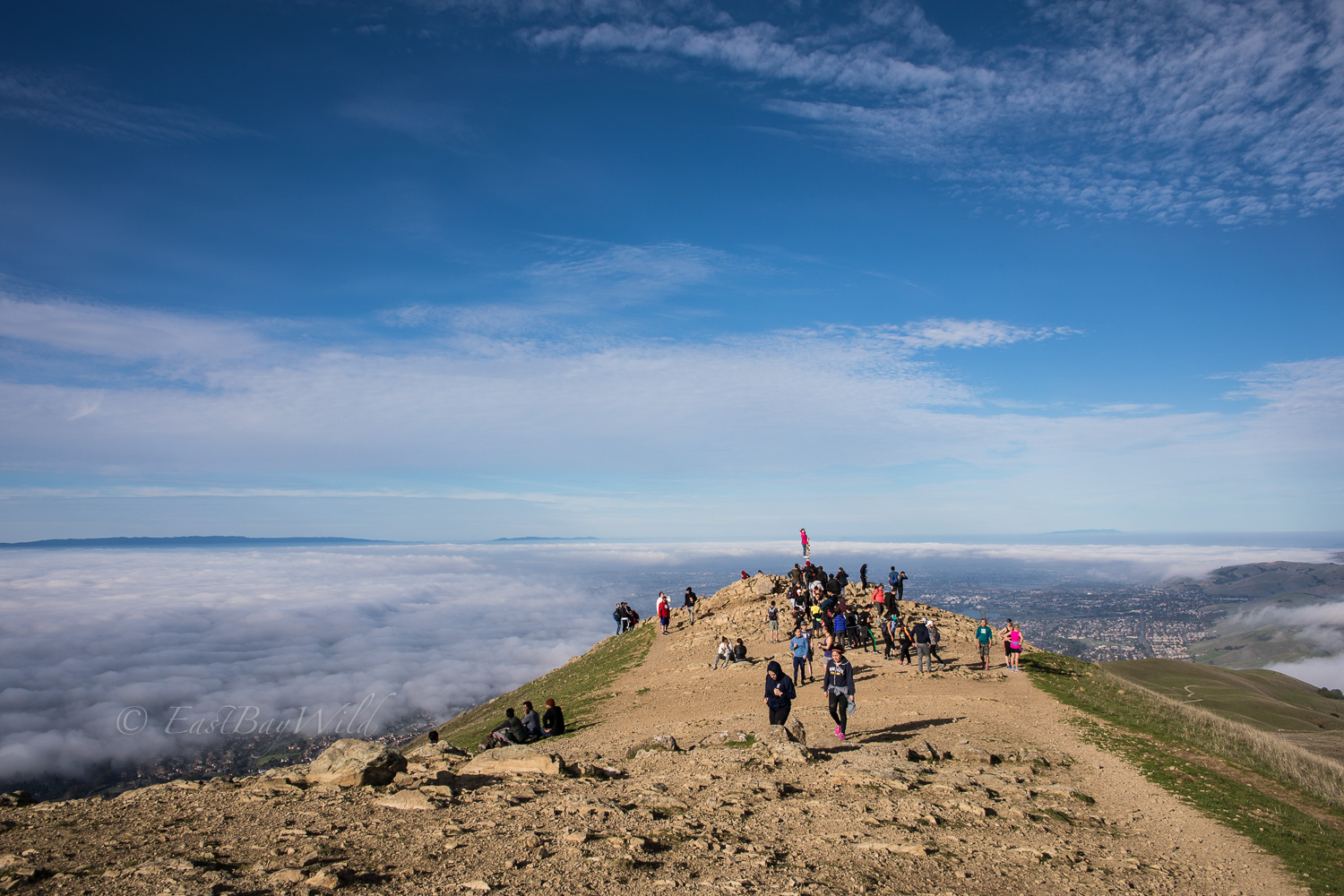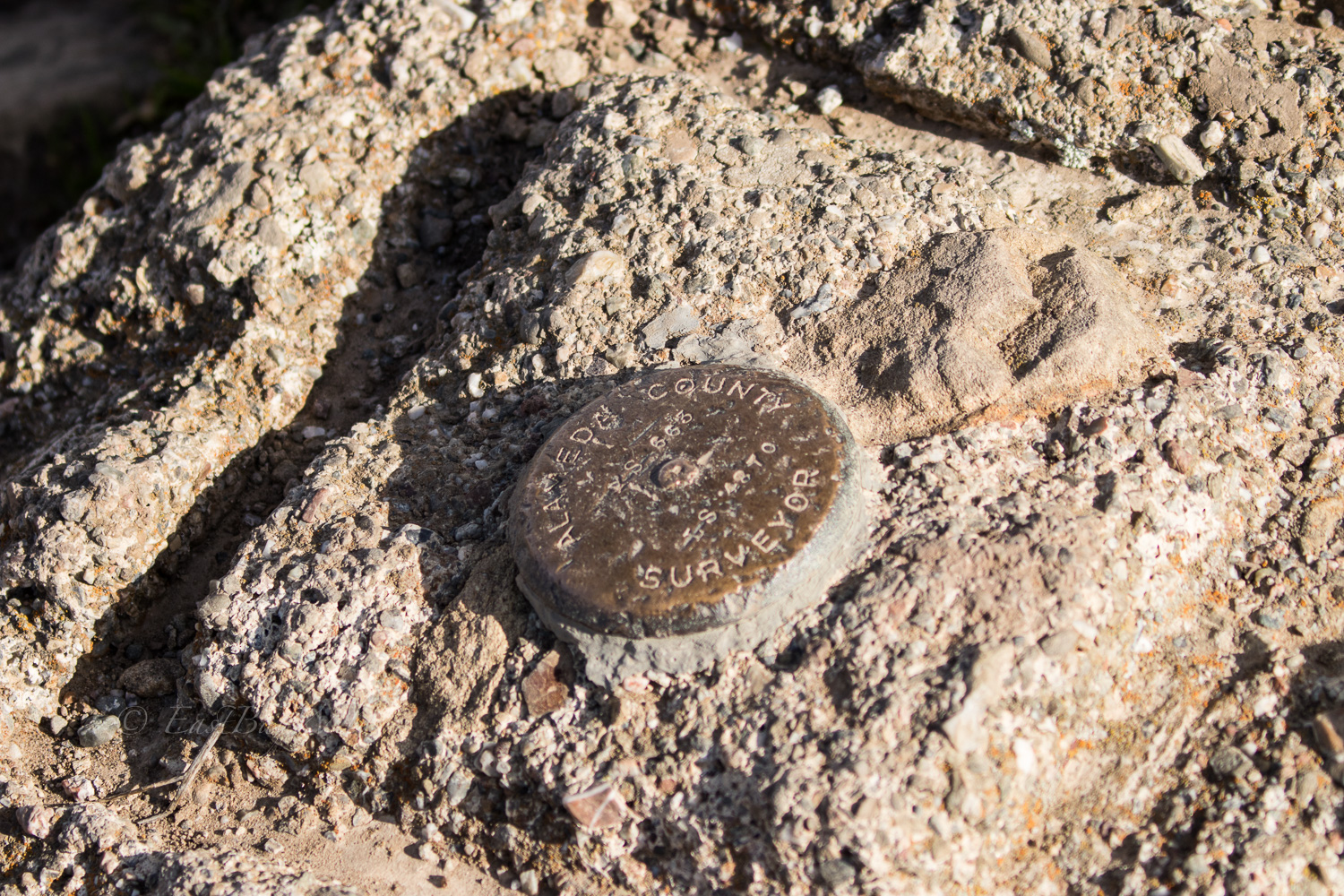 Return
Return on the same trail as you came in. For a little diversity, you can also try to descend via the Hidden Valley trail to the Stanford Ave staging area, and then take an Uber/Lyft back to Ohlone.