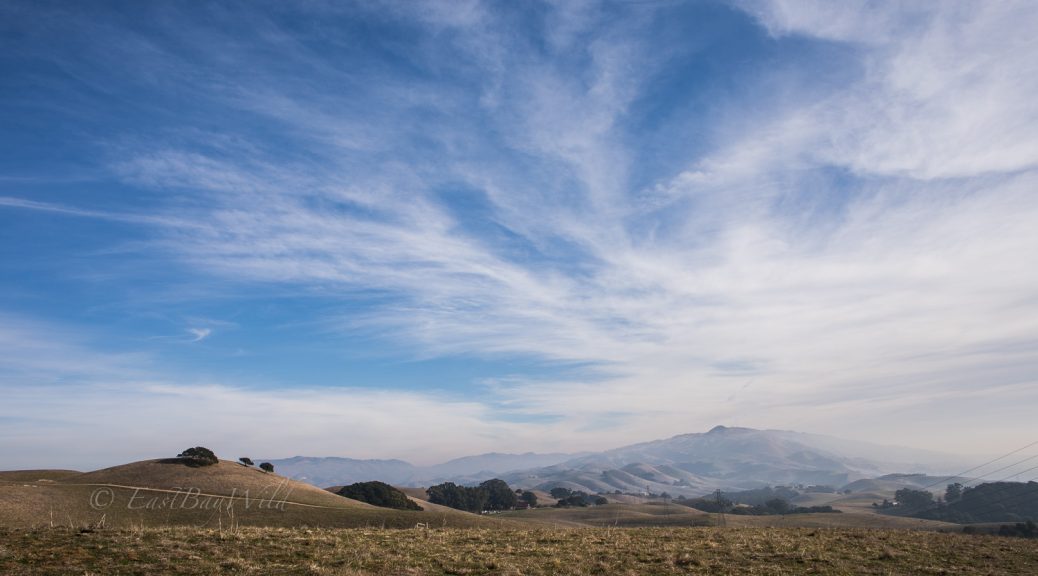 Vargas Plateau – Golden Eagle Trail
Golden Eagle Trail  Essential Info
Total distance:
2.29 mi
Total climbing:
440 ft
Length: 2.3 mi
Time: 1.5hrs
Difficulty: Easy
Hours: 8am – sunset
Dogs (leashed), Bikes, Equestrian allowed
Website: http://www.ebparks.org/parks/vargas
Trail map: Vargas_Plateau Map
Vargas Plateau Regional Park
Behind what is quickly becoming one of the most congested bottlenecks in the Bay Area, Vargas Plateau provides a critical corridor from the parks covered by the Ohlone Wilderness Trail (Sunol, Fremont Peak) to the bay wetlands (Coyote Hills, Don Edwards). Having resolved neighborhood issues regarding road traffic, East Bay Regional Parks re-opened the park in May, 2017.
This hilly area, covered by California's familiar grassland and oak trees, provides ideal environments for bay raptors and their prey.
Getting There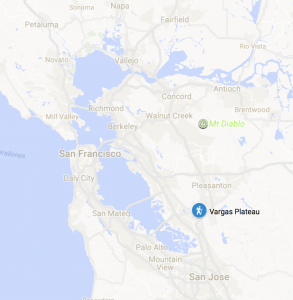 To get to Vargas Plateau Regional Park, exit at Vargas road along I-680. If going up 680 North, simply follow Vargas road until it turns into a one-lane road. If going down 680 South, turn left onto Vargas road; right will bring you back towards the entrance to 680N
About 1.5mi along, turn right onto Morrison Road. After another .5 mi, the parking lot and trail entrance are easy to find on the left hand side of the road past a highly visible barn (see pic below).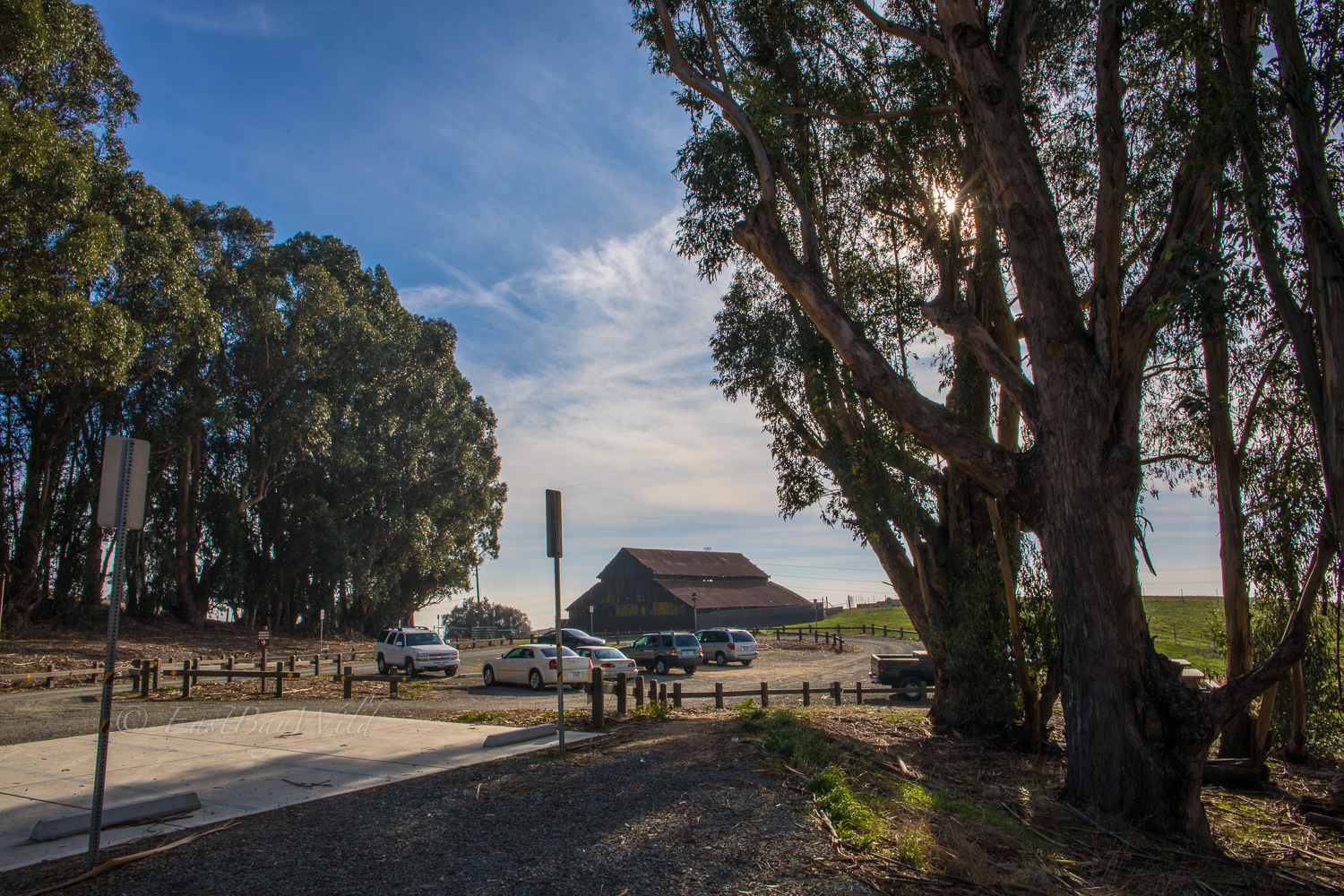 Golden Eagle Trail to Vista Point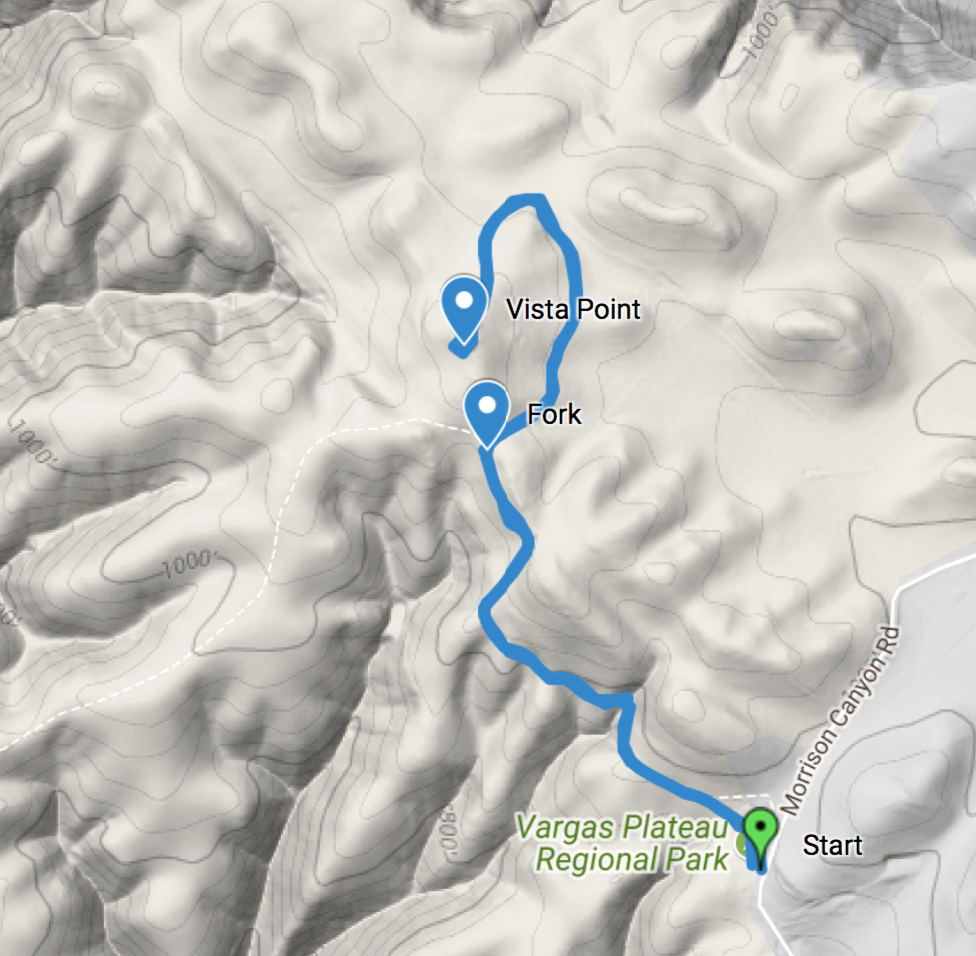 Start
From the parking lot, the very gradual Golden Eagle trail brings you across the open hills, towards an outcrop of rocks seemingly sprouting from the ground. The rocks are just beyond the fork which splits into Deer Gulch Trail and the Upper Ranch Trail.
Fork
The fork towards the Upper Ranch trail takes you past the open fields of the park residence. The flat open space provides plenty of habitat for rodents and their predators in the sky.
Curving around the base of the viewpoint, the trail upwards crosses the Upper Ranch trail loop at two points before a moderate climb up a gravel path.
Vista Point
The vista point provides views of Mission Peak as well as the Quarry Lakes area in Fremont.
Return
From the vista point, you can return along the same path you came in, or do the Upper Ranch loop which will add about 3 miles to the overall hike.
Wildlife