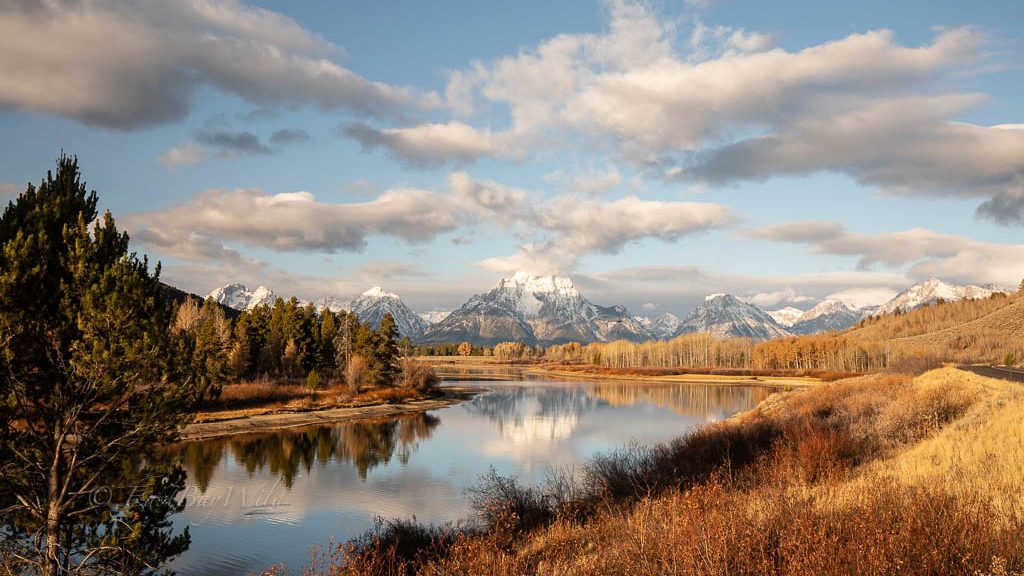 Fall Visit to Grand Teton and Yellowstone National Parks
Fall Visit to Grand Teton and Yellowstone National Parks
What better place is there to take a fall vacation than America's first national park? I took a weeklong trip visit Grand Teton and Yellowstone national parks in October of this year. The first time I visited Yellowstone (back in 2017), I flew into Bozeman and missed Grand Teton. For this trip, I did the long drive across Nevada and Idaho which allowed me to lug additional camping and wildlife viewing gear.
Why October? In additional to fall colors, October is the time of the elk rut when bulls bugle to attract mates and ward off competitors. Bears are also active this time of year foraging in order to fatten up for winter hibernation. A major reason is simply to avoid the massive crowds which heavily detracts from the experience with nature.
Highlights
3000 total miles. 7 days, starting from Bay Area, California to Jackson, WY (for Grand Teton), to Gardiner, MT (for Yellowstone), and returning from there.
Costs: ~$60 night in Jackson, WY at the Super 8, $20/night at Mammoth camp ground, ~$90/night at Gardiner Super 8
Grand Teton wildlife spotted: moose, bison, pronghorn, muskrat, elk.
Yellowstone wildlife spotted: wolves (Junction Butte and Phantom packs), grizzly bears, coyote, elk, golden and bald eagles.
Grand Teton National Park
Grand Teton National Park was spectacular for its scenic vistas of the Tetons with various foreground settings depending where you are at in the park: Barns on Mormon row, the Snake River on Oxbow bend, or Jackson lake at Coulter bay.
Grand Teton Wildlife
Moose were plentiful around the southern end of the park, near the Craig Thomas Visitor center. During this time I found them around Moose-Wilson road, Gros Ventre river, and the Black tail ponds.
Bison and pronghorn were also plentiful in the ranges between the Antelope flats and Gros Ventre road. I didn't spend too much time lingering around them as they are plentiful in Yellowstone.
On top of being a famous photography spot, Oxbow bend is also a great place to spot water birds and mammals like beavers and muskrats.
Grand Teton Useful Info
Yellowstone National Park
My original intent was to stay 3 nights in Jackson, and then 4 in Yellowstone. Due to road closures which prevented me from reaching Mammoth on my first try, I only ended up staying 3 nights in Yellowstone.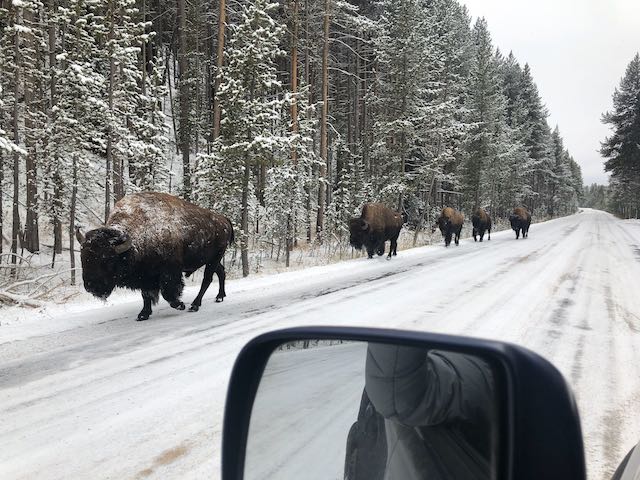 Mammoth Campground
Of the 3 nights, 2 were in Mammoth campground and 1 was at the Super 8 in Gardiner. Mammoth campground is open all year round and is a bargain at $20/night. It had plentiful availability during this time and saves about 15 minutes compared to driving in from Gardiner.
Mammoth campground supports both tents and RVs. Tent camps (which I used) can be identified by a sandbox area where tents can setup. RV spots, by contrast, only have a pull through driveway.
The main downside of the campground is that it's situated by the roadside, nestled in the hairpin right before the Mammoth Hot Springs center. You might think you can escape the road in the latter campsites (a one way road loops through all the sites), but you can't. I camped in spot #64 but if I had to do it again, I would have just chosen something closer to the bathroom like #55 or #21.
Yellowstone Wildlife
Having recently read American Wolf, by Nate Blakeslee, my main objective in Yellowstone was to see wolves. If you haven't read it already, it provides a background on the reintroduction of wolves to Yellowstone as well as the history of some of the most famous wolves and packs.
The book also provides an introduction to the wolf watchers Rick Mcintyre (a retired Yellowstone ranger), Doug McLaughlin, Laurie Lyman and the Yellowstone wolf project lead, Doug Smith. I had the opportunity to meet all of them and chances are good you can run into some of them in the Lamar Valley during the morning (see tips below).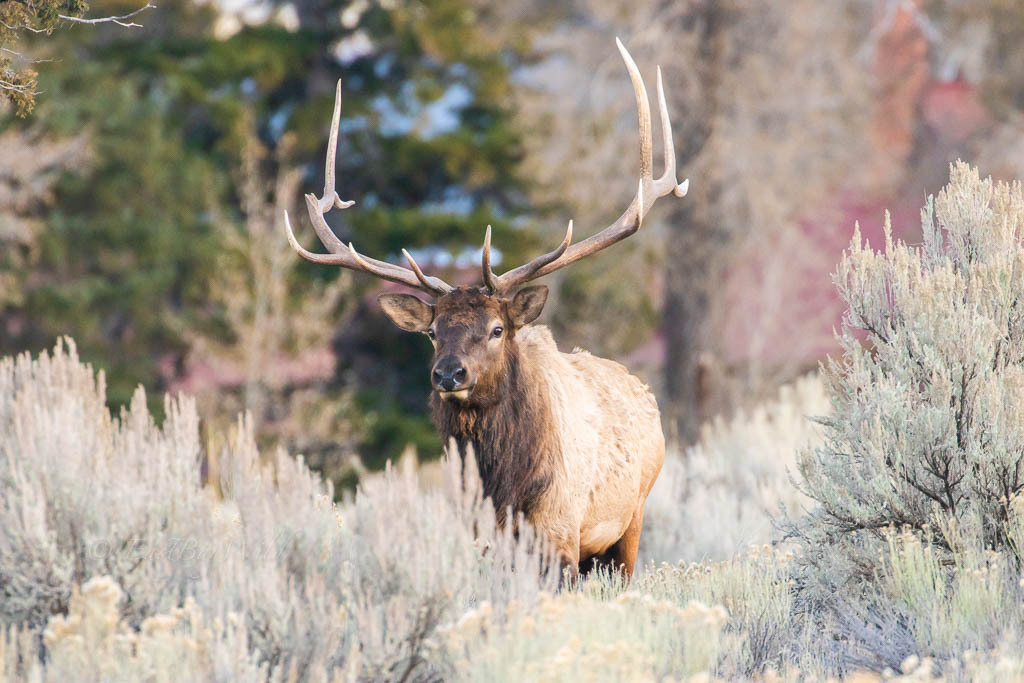 Yellowstone and Wolf Watching Tips
Ordered from lesser to greater experience level.
Check the Yellowstone road status page.

Construction, weather, and seasonal schedules affect road status. Make sure the roads you want to take are open!

Use Google Maps on your smartphone and download offline maps for Yellowstone

Unlike Grand Teton, cellular coverage in Yellowstone is very poor.
Google Maps expire after 30 days, so make sure you download them before you get to the park. They are large (100s of mb) so you should preferably use WiFi.

Download the official Yellowstone app

It also supports offline operation for finding points of interest

Subscribe to Facebook groups
Bring binoculars.

Considering these are useful for general wildlife viewing, investing in a high quality pair is worthwhile.
I have a pair of Canon 10×30 IS binoculars which are compact and provide image stabilization for a clearer view.

Wolf watching etiquette:

Avoid standing in front of an already situated viewer
During low activity, most wolf watcher are happy to answer questions or let you look through their spotting scopes. Avoid asking when wolves are moving or when viewers appear concentrated on their scopes.
Keep voices and cars sound levels low. The wolves often howl and other wildlife sounds give clues to their movements.
Avoid stopping in the middle of the road to take photos and pull fully off the road (past the white line) when parking.

A distracted driver may rear end you if you are unexpectedly stopped.
Rangers will cite illegally parked vehicles.

Get a radio scanner

The park service and wolf watchers regularly communicate over the radio and broadcast useful information such as wildlife locations and road traffic updates.
The Baofeng BF-F8HP is cheap, compact, and provides great battery life. Just make sure to read the manual and figure out how to program frequencies ahead of time; the user interface is throwback to the pre-smartphone cel phone.
Radio frequencies I found useful during my trip:
The wolf watchers are pretty much active every day of the year, so if you are in the Lamar Valley and tune in during the morning hours (approx 7-9am), you are likely to be able to find them.

Use the map here to help decipher some of the names of locations

Invest in a spotting scope.

Wolves tend to be very far away and spotting scopes (which are essentially small telescopes) offer the optimal viewing experience most of the time.
You'll need a tripod and pan/tilt head in addition to the scope, so this is a major step up in cost and baggage you will need to move around.
The Celestron 52250 is a good introductory scope that is < $200. On the higher side, Vortex Razor HD is well reviewed. Swarovski is the gold standard.

Subscribe to https://www.yellowstonereports.com for $20/yr

Daily reports by the wolf watchers will give you a good feel for where to find wolves and information on the wolf packs.
Driving Routes
One of the additional motivations from driving vs flying for me was the discovery that it's possible to do the trip in a single day. There's also a one hour time difference so depending on the direction, you'll lose or gain an hour.
During October, I encountered some heavy snow falls and snow covered roads. 4WD and snow tires are pretty much required if you go during times when snow is likely; one reason the summer season is so crowded.
Getting to Jackson, WY
This route was ~910 miles, and took 14 hours including stops for gas.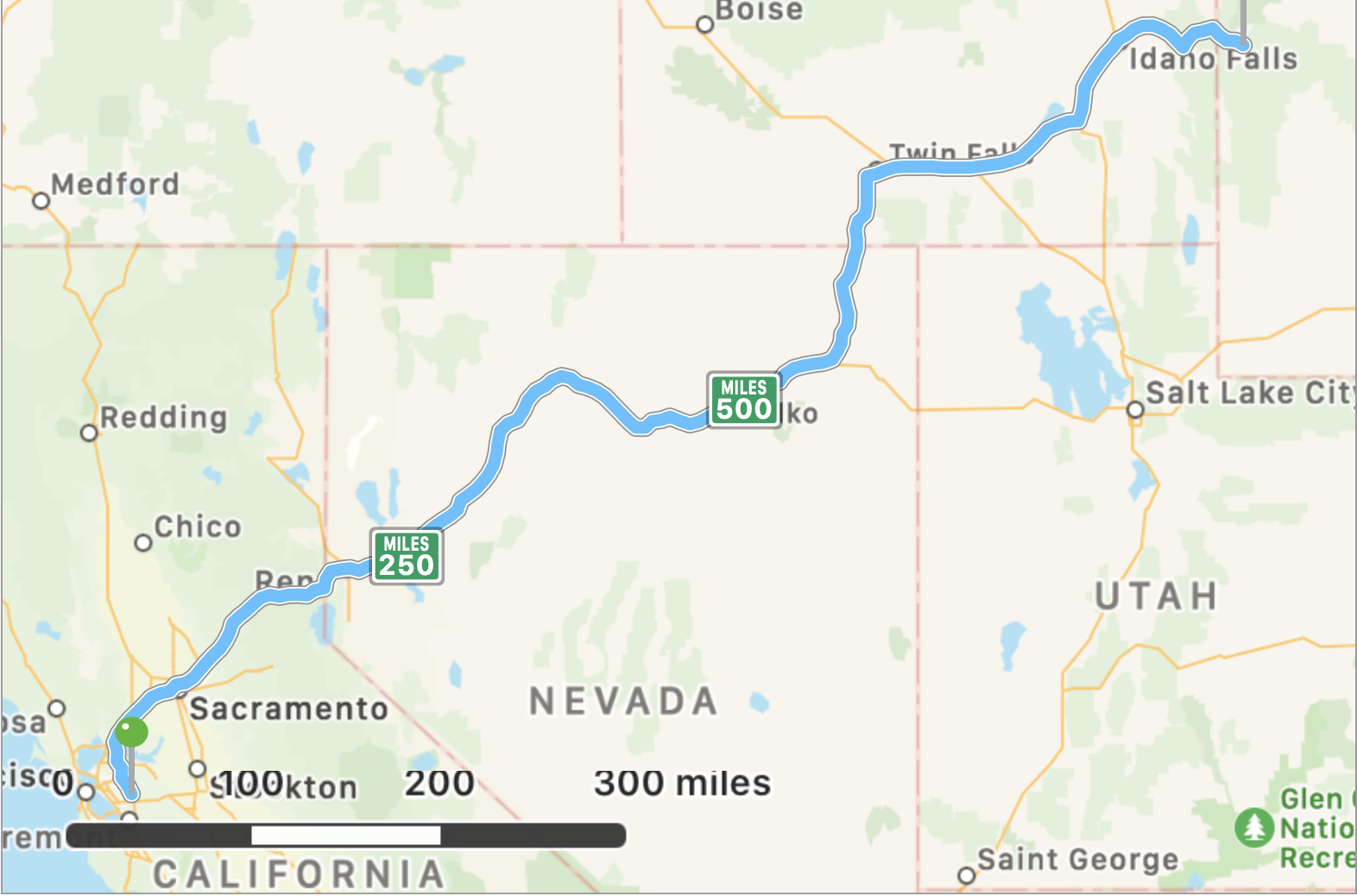 Getting to Yellowstone from Jackson
Unfortunately, due to snow storms and road closures throughout Yellowstone, I had to go all the way around through Bozeman adding 2x the distance and time.
Returning to SF Bay Area from Gardiner
By the time I was scheduled to leave, the road down through Madison and West Yellowstone had opened, allowing me to save some time and distance.
The route took about 16 hours and ~990mi.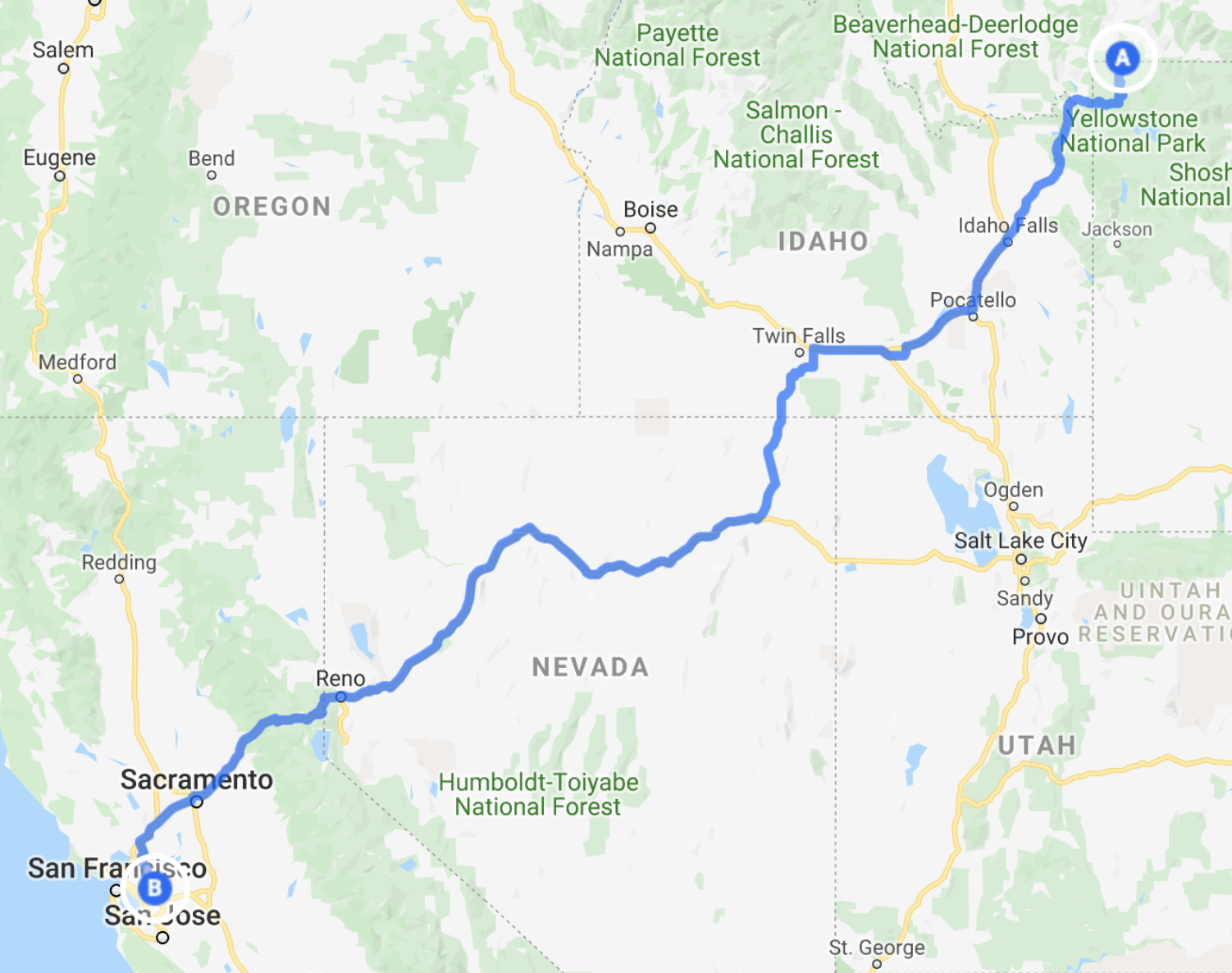 Further Thoughts
While the time spent in Grand Teton felt about right, my time in Yellowstone felt too short. Perhaps this was due to the my feeling that Yellowstone offered more in the way of wildlife, whereas Grand Teton mainly offered scenic vistas. The snow in Yellowstone also slowed things down and cut my stay there by a day.
I'm hoping to return in the early spring, before Memorial Day (which kicks off the busy season). Hopefully, the weather will be less snowy with an abundance of pups, cubs, and calves bounding about!